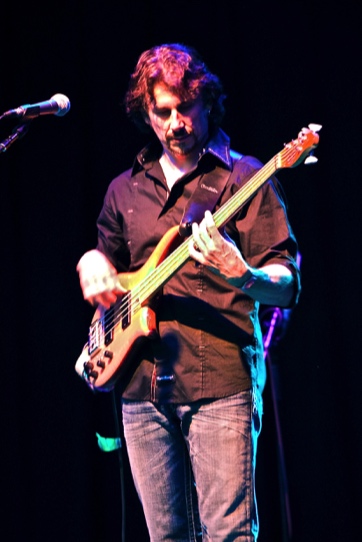 "Morykit is the mastermind here building a lush musical landscape around his tasteful fretless lines."
- Bill Leigh
Bass Player Magazine.

"Transcendent.... Roman Morykit's musicianship is superb."
- Monica Rizzo,
PEOPLE Magazine

" (Roman's) mixing and production on this set is totally top drawer."


- Review of
Wanderlust
from
- Maverick Magazine, UK


"I
really
enjoyed Gypsy Soul's True! They are a truly unique sound. Cilette takes Hallelujah to a new place!"


-Aaron Neville



Welcome to my website!

Take a look around, listen to some tunes, and enjoy your stay.

Over the past thirty years, I have been been an award winning independent producer, writer, arranger, session player, and also an A&M recording artist in Europe. During this time, I have honed my craft and learnt a great deal from working with a bunch of really talented people like, Gerry Goffin (writer with Carole King), Robin Millar (Sting, Eric Clapton, Peter Gabriel), Harvey Goldberg (Music mixer for The Late Show, with David Letterman) to name just a few.
They helped me to really listen to and understand music and it's production.
I have just released my latest instrumental album called, Firedance. It's a collection of my soundscape grooves and features the fretless bass and guitars over a bed of piano and keyboard atmospherics. Here's the title track to give you an idea!
Firedance